Yup, I finished that delightful silk & merino blend, and the dense black alpaca. I plied it together with two strands from a recycled lambswool/angora sweater and just look what I got!
My very first 4-ply (or at least my first 4-ply containing any handspun):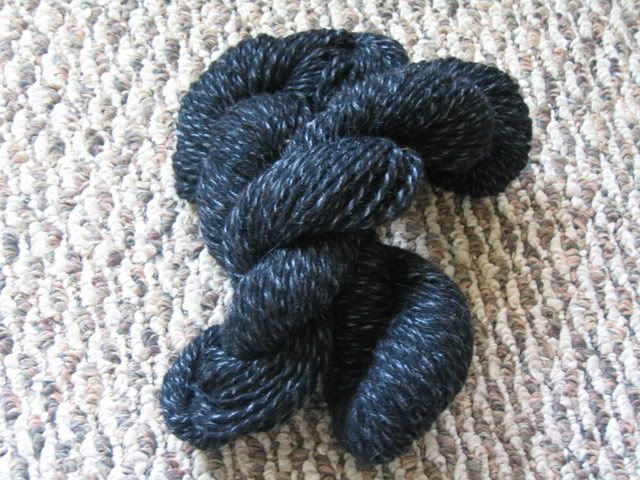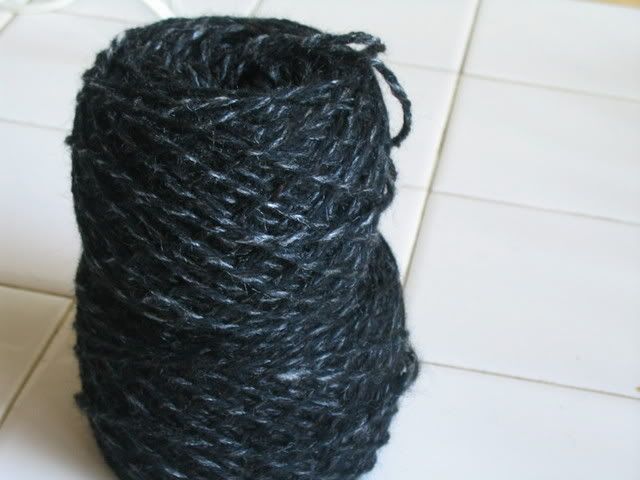 I am so in love with this yarn. Now the torment of figuring out what to make with it. Can't waste any! Hehe.