I finished the sewing on this bad boy ages ago. I actually blogged about it shortly before I finished it, and I think the blog helped goad me to finish. (I am too lazy right now to hunt down that blog).
All that was left were the ping pong eyes. I made a start on them (I cut them in half) after the sewing and then just gave up on removing the sharpie and brand name marks that were on them.
I tackled the sharpie with a gratuitous amount of rubbing alcohol yesterday (see, this is why I wasn't knitting Sahara). The edge got vaguely purple, but none of the sharpie came off. I gave up on that and went whole hog with the nail file. That took off the brand name markings pretty quickly and the sharpie too... with a little effort.
I glued the ping pong balls to the fabric and then to the fish, and blanket stitched the edges of the fabric. And finally finally gave it eyes.
Behold! The kitty bed that took over 3 years to complete. Probably closer to four years. These first pics are before I finish tweaking the pupils of the eyes.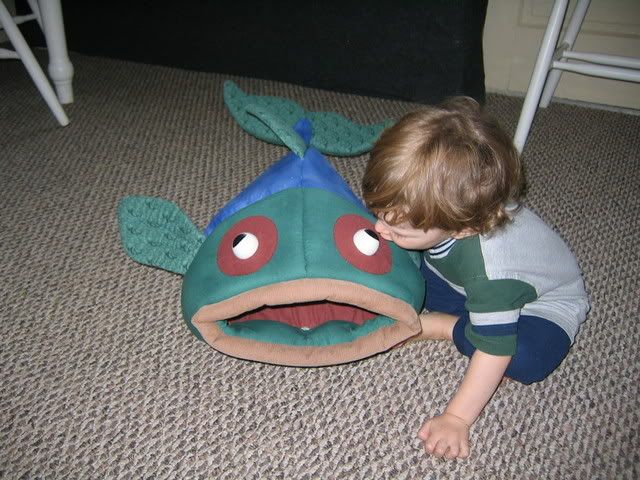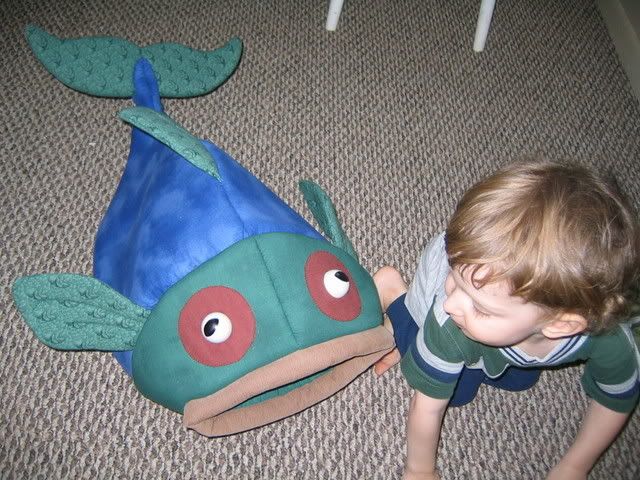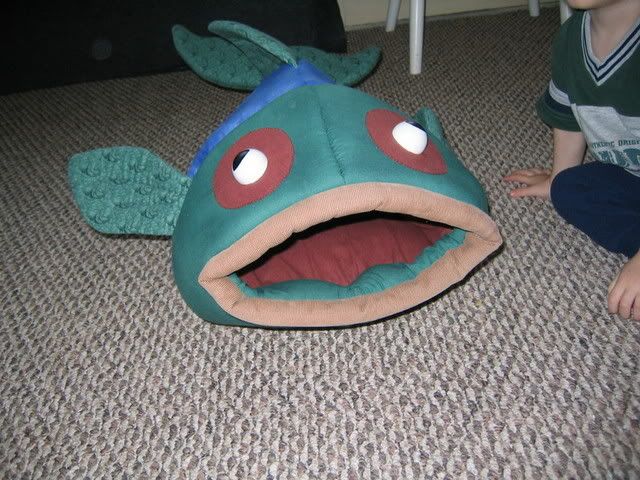 And a couple after I filled in some more of the eye. I tried to model them after frog pupils.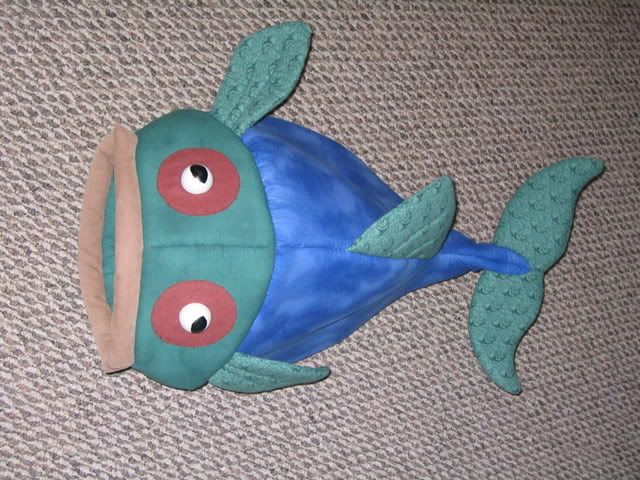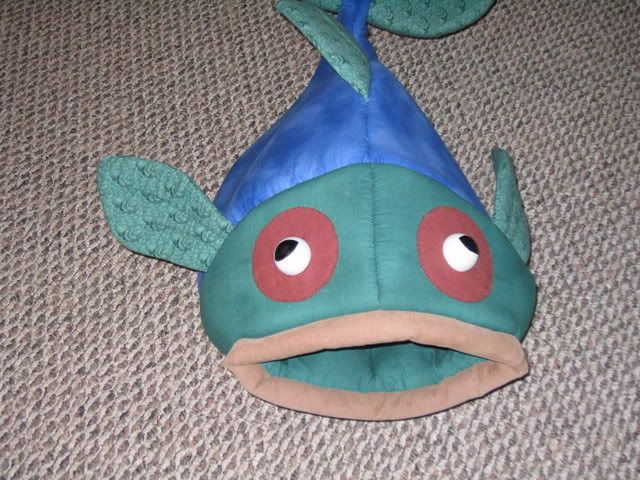 We might be getting the kitty tomorrow! Eeeeeeeeeeeeeeeeeeeeeeee! So excited.