I think I might be in love with this thing. Of course the moment we ordered it the old one starts acting normal again. But that's okay because our new camera has macro out the wazoo!
Check this mad macro action: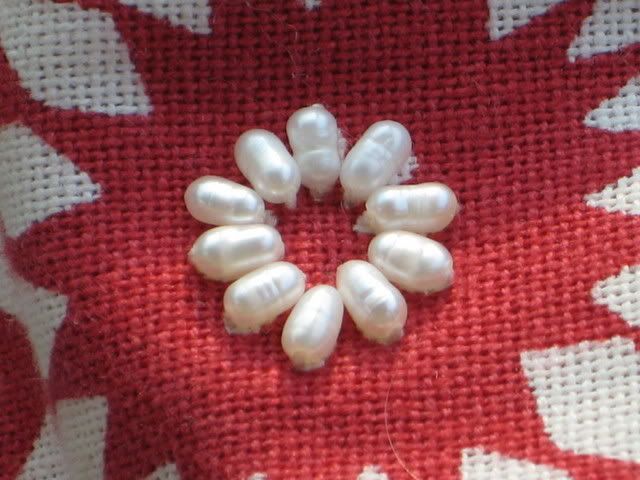 Those pearls are about the size of rice
crispies
. And the fabric is a reasonably firm canvas.
And there is another sad report of kitty death by giant fish o' doom.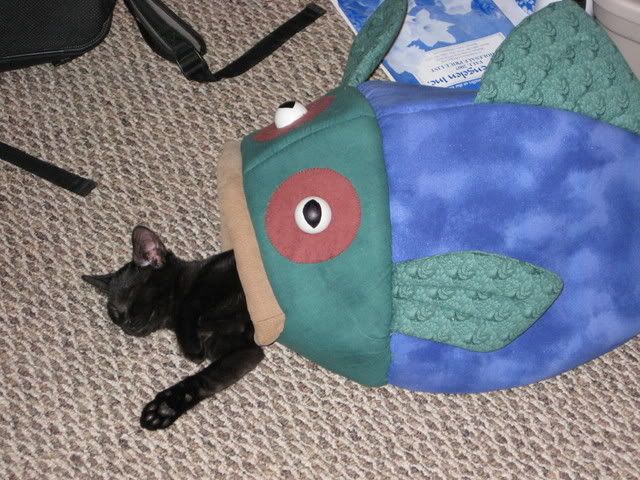 Poor, poor Kokomo. That fish really has it in for him.