I read a
post
on Craftster.org about dyeing and cutting up t-shirts for yarn. It seemed like a fun idea and the pics looked great, so I tried it out too.
I used RIT's dark green and denim blue.
I also tried tie-dyeing. The green diaper was the first try, and the shirt was last. I took the rubber bands off the blue one too soon. It only looks this good in the flash, but in reality it's just blobby blue.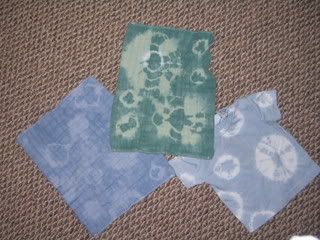 I got pretty good by the time I did his shirt. Too bad there wasn't much dye left in the pot.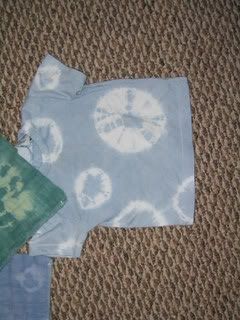 This is about what the blue one looks like, but the green one looks better (more like the previous photo).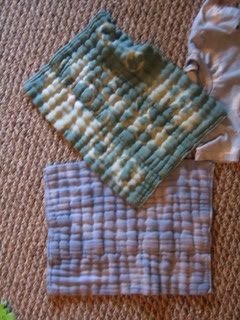 I dyed a lot of shirts. The procrastinator one I'm keeping for me. It was a hideous pale blue when I bought it, but now it's a beautiful dark denim-ish blue.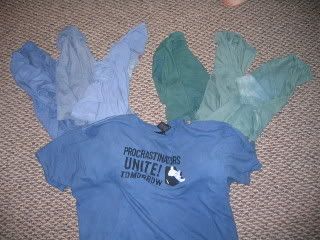 Closeup of the procrastinator shirt.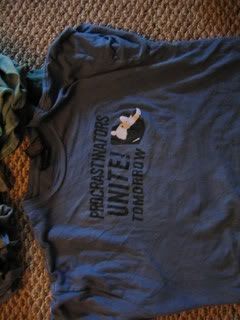 It's more fun to dye shirts than to cut them up. It made my hands really sore! But now I have neato t-shirt yarn.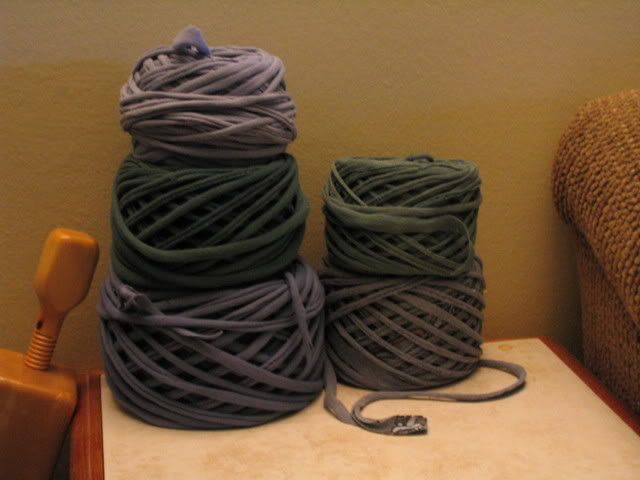 I wanted to make a bathrobe for the boy, but it might be too thick for it. I'm trying to make up my mind between that and a rug... also I want the colors to look good which means planning. Planning definitely slows me down when prepping a project.