And it turned out great! I bought some short mason jars that fit in my crockpot, and mixed jacquard dyes to get purple, green and blue. I dipped the ends of the skein in the purple and blue and the middles in the green and just let it go for a while.
It's very uneven of course, but that's part of what I like about handdyed yarn. There isn't any room to stir the yarn in the mason jars so... light and dark places abound.
In the skein as dyed: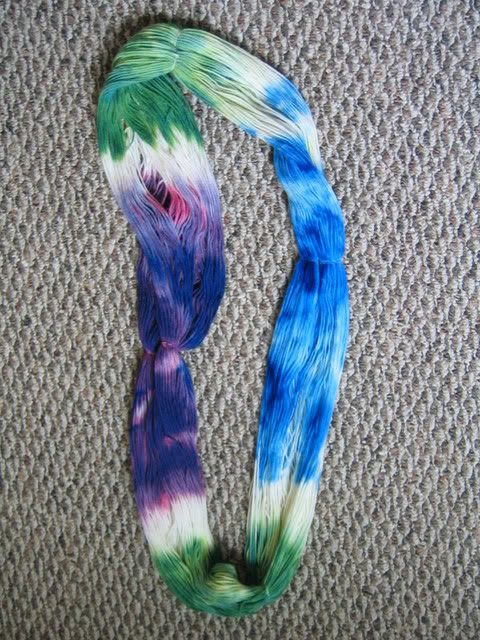 Looped up attractively: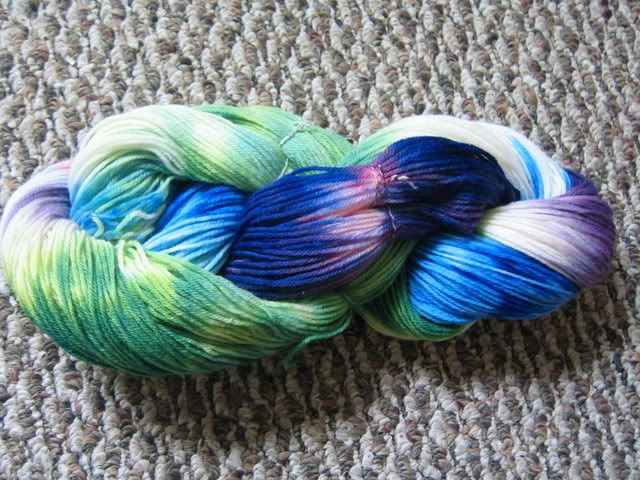 And a couple of the center-pull ball shots: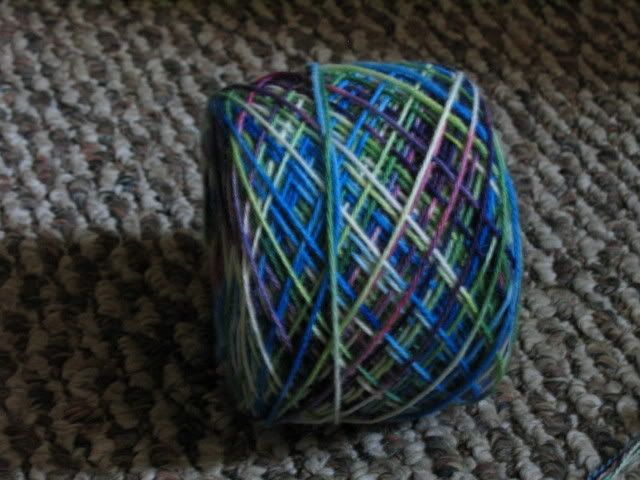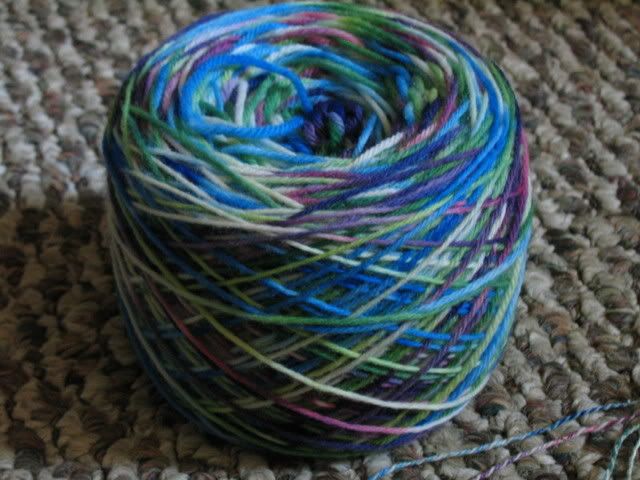 Thank you Saun, for the lovely merino yarn. I think I'm well and truly hooked into dyeing yarn now. It is fun and also low-maintenance enough to do while keeping an eye on the toddler. Most of the time, anyway.