Sorry for so many kitty pics, but I just had to post one more.
My fish ate a kitty!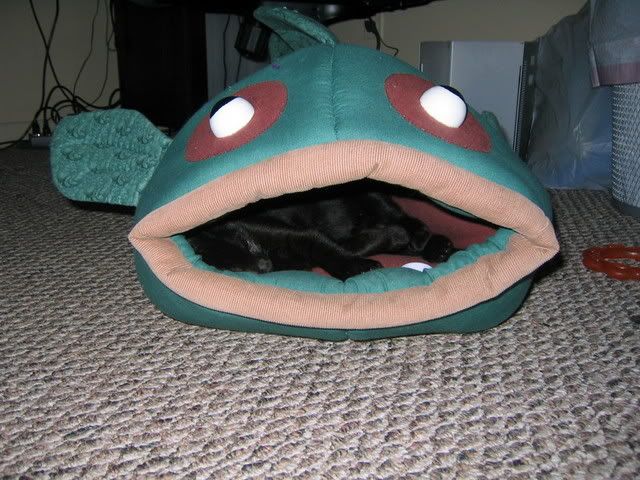 Haha, this was so awesome. The toddler was chasing down Kokomo and he ran into my fish to escape! After that I had to defend his hidey hole. He stayed in there for over an hour (which was better than I had expected when I made it).
I thought he had snuck out long before I took the pic but when I stuck my hand in there I could feel him. If I hadn't used the flash he would have been invisible in the picture too.