I mixed some red and black to try and get a nice, dark, rich color. If I had left it in the dyepot long enough I might have succeeded. Yarn always looks SO dark when it's wet!
But it still came out a beautiful wine color. It is a little darker than the photos show. And I kept some dye from the dyebath so I can try it again later.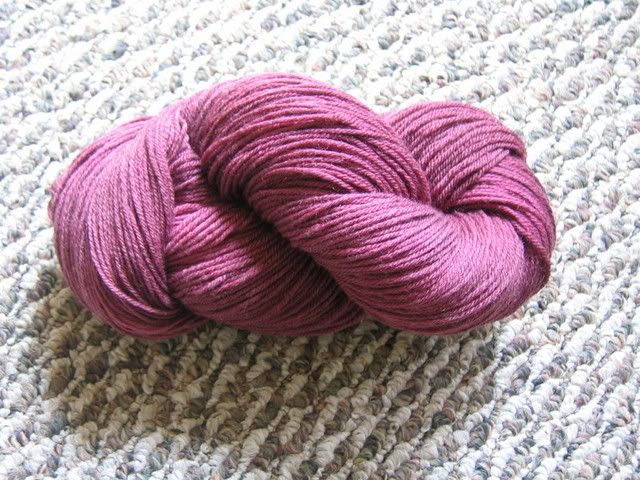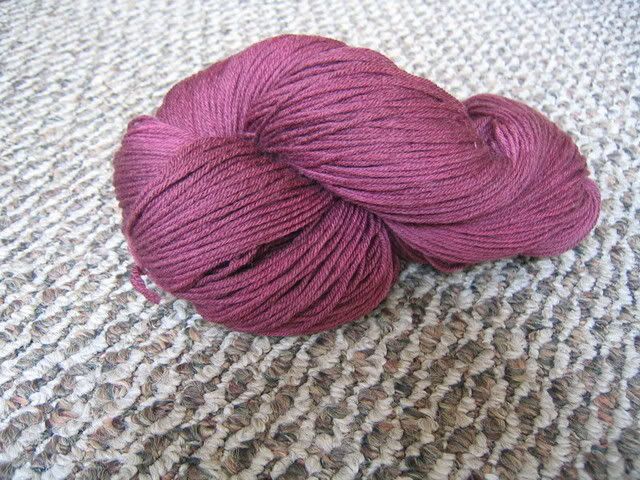 This is a 70/30 merino/silk blend sockweight yarn I got from knitpicks. They've been really good to me, and I've thoroughly enjoyed their yarn. I just wish they would get some more plant fibers in their Bare line (ready-to-dye yarns).