Allow me to introduce:
Thalia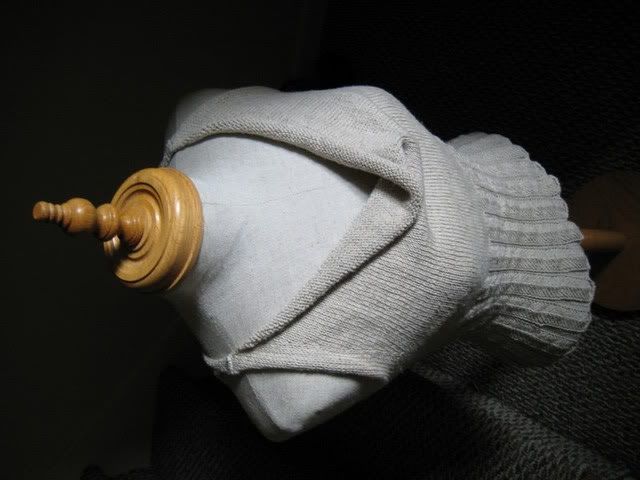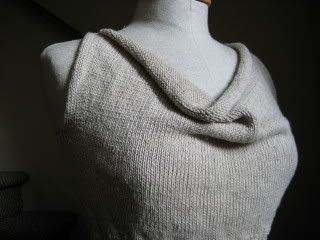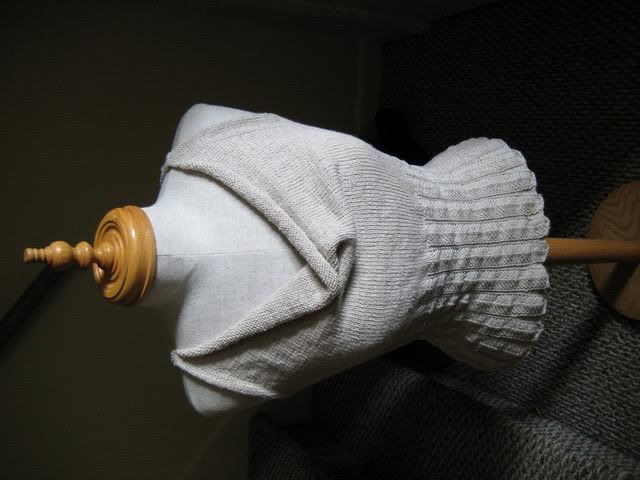 I'm still plotting to tweak some things for the final pattern, but for just me I'm happy with this shirt.
ETA: I should have mentioned this the first time I posted. My original vision was fairly different from this final version, but I held true to my desire for a tank top inspired by ancient Greek fashion. There is a reason that so many designers through the ages kept looking back to the Greco-Roman period for inspiration!
The ribbing pattern gives the impression of pleats, and the cowl neck gives real pleats and a pleasant drape.