Dear Knitter Types That Occasionally Spin,
This is what I have to contend with whenever I try to accomplish anything. I have come to cherish his naps, and not only because he is so cuddly to hold.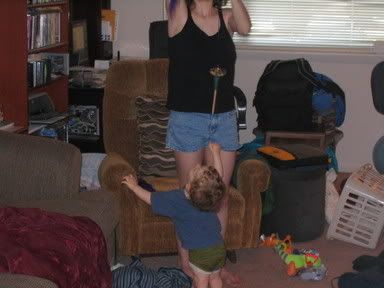 This continued for at least 15 minutes. That's a long time for a toddler to pay attention to any one thing.
Edited to add:
P.S. - That's not armpit hair, it's the end of the wool. Just thought I would clear that up in case anyone was wondering.
Lystessa