Dear Knitters who also use Cloth Diapers,
I found a wonderfully simple way to rejuvenate soakers that have lost their staying power. Thanks to
Knit In Your Pants
for her nifty "
No Strings Attached (TM)
" waistband augmentation.
Okay, see the pic?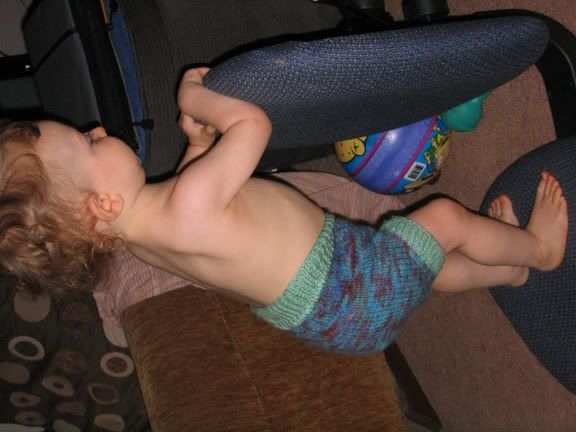 They're staying up, above the diaper level, because of this neato, "oops, maybe I should have done something different for the waistband," afterthought kind of fix. Although I guess you could plan to do it on purpose...
Hooked on Duplicate stitch,
Lystessa