Finally, yarn that looks as saturated as I thought it would from the dye mix. I'm not sure if it's because I used easter egg dyeing tabs, or because I used superwash wool, but I love these colors!
Yarn, threaded with beads that conveniently matched every color in the yarn (complete and amazing coincidence).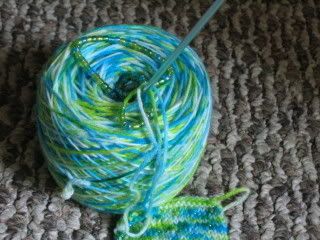 And now I can't stop swatching this gorgeous yarn. Could I have sold it? Probably, but it's mine all mine!!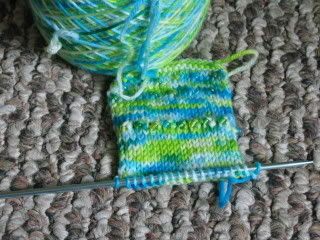 P.S. - Easter egg dye is on sale right now.... ;^)