Hehehe, I've been trying to come up with patterns and ideas for clothes. Unfortunately my short row experience is somewhat limited so I have taken advantage of my Barbie doll to test out some ideas.
It worked out almost exactly like I wanted.
I don't really like the options available for securing Barbie clothes while still allowing them to pass over her head, so I came up with another option.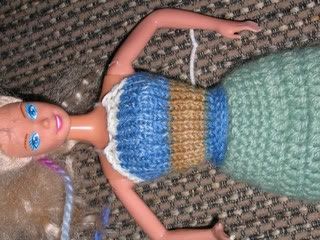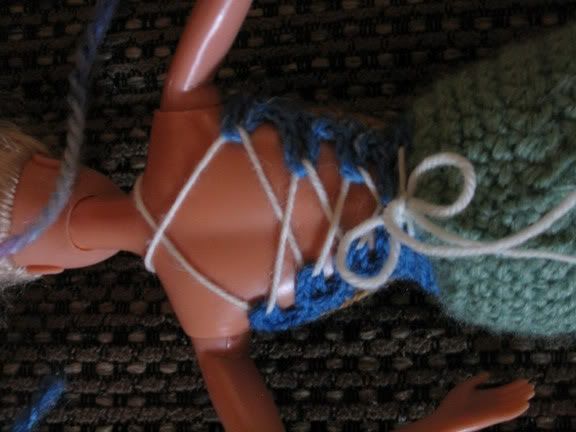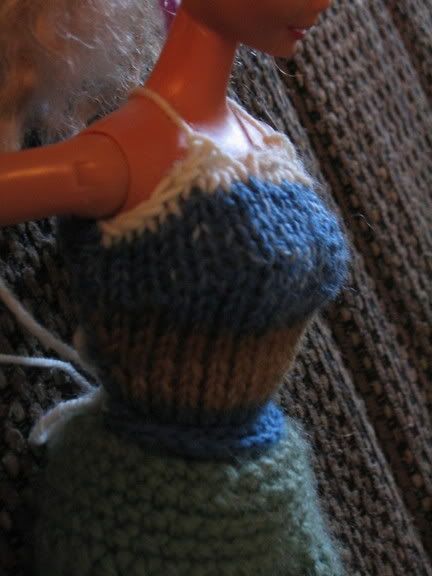 Do ya like it?
Please ignore the skirt. I plan on recreating that (with short rows, hah!) relatively soon.
Later!