I made this green and yellow yarn over a week ago. My FIL bought the roving for me from the
Yarn Circle
. It went pretty fast, and it's the thickest I've spun (both in the single ply and the finished product).
Roving the size of my head! Hahaha.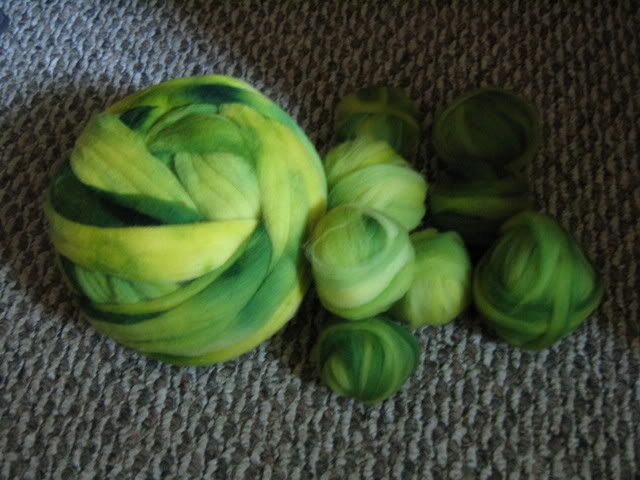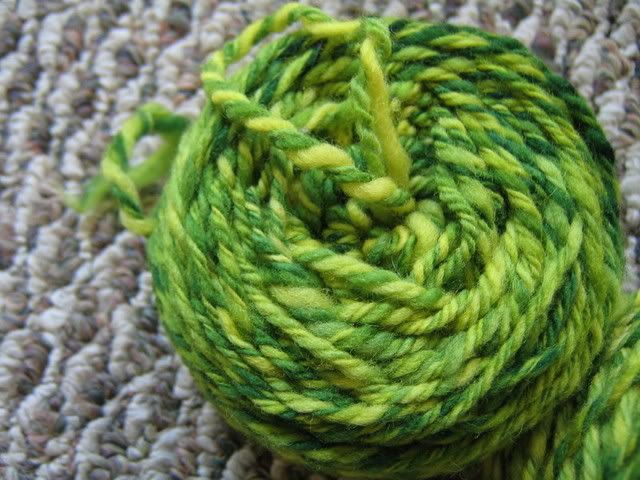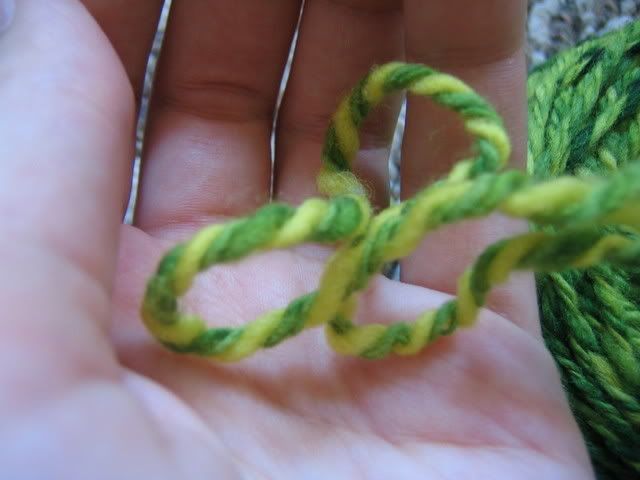 I'm not really sure what to do with it. I've been wanting to make some yarn for my MIL, so I might give it to her if she likes it. I need to spin up some more to make sure there's enough to do a project.
This was some roving that I also got from the Yarn Circle as a freebie. I don't normally spin singles although I like them a lot. I think this will make a lovely fluffy cloud of a project once it's knit.
Roving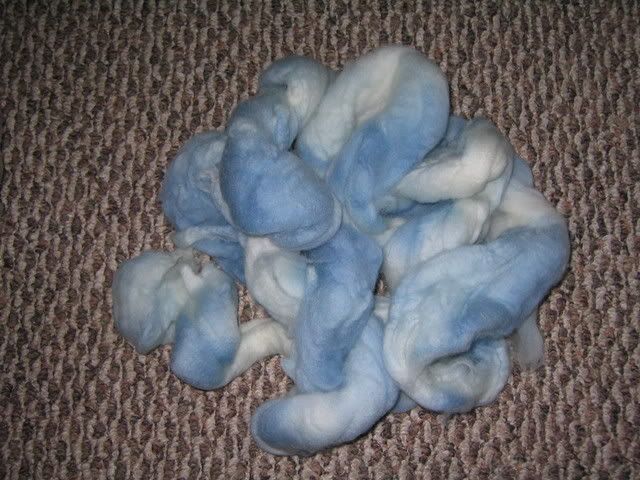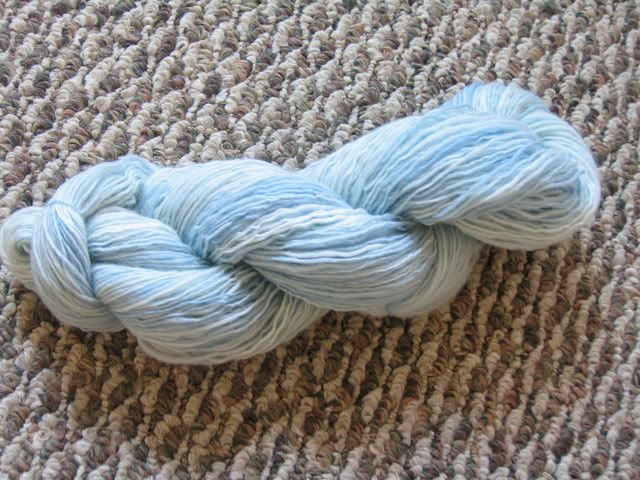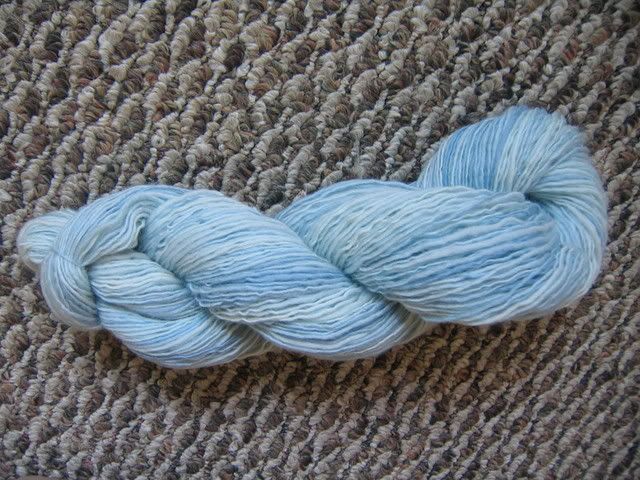 And my FIL also got a new bobbin and some of the delightful Trekking XXL for me. My boy has already removed the label of course.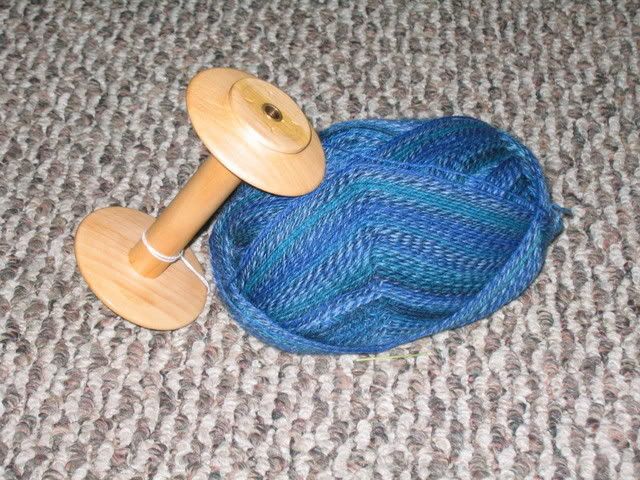 On our way back we stopped in Asheville to get lunch with my husband's aunt & uncle. In the Historic Grove Arcade there is a small yarn store called Home Crafts that is somehow just full of things I want! I found some dense, soft black alpaca roving (vendor "Batman"), and also some amazing merino/silk blend roving (vendor "Mackey's Acres") there. I've already spun them and they are truly lush. It is the softest alpaca I've ever had the pleasure of spinning, and the merino/silk blend is probably the single most amazing thing I've ever spun. I'm plying them with a couple of strands of lambswool/angora that I recycled from a sweater, but I'm not done with that yet. The merino/silk ply looks like a strand of silver running through it.
Roving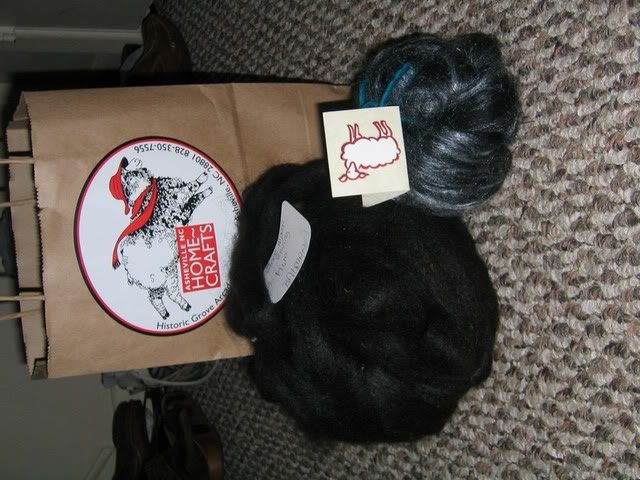 Merino Silk Blend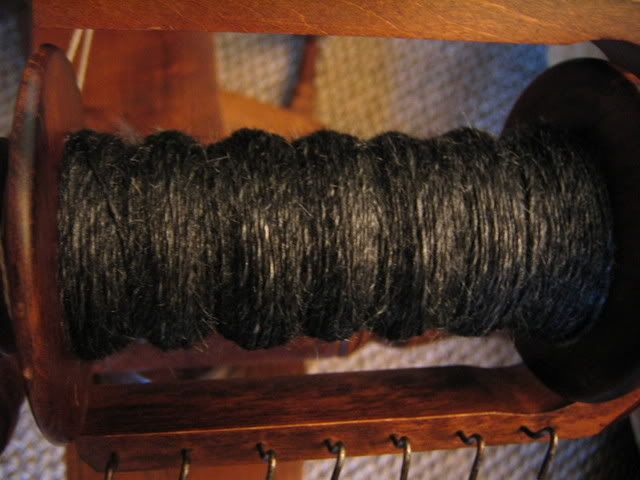 So shiny in the flash: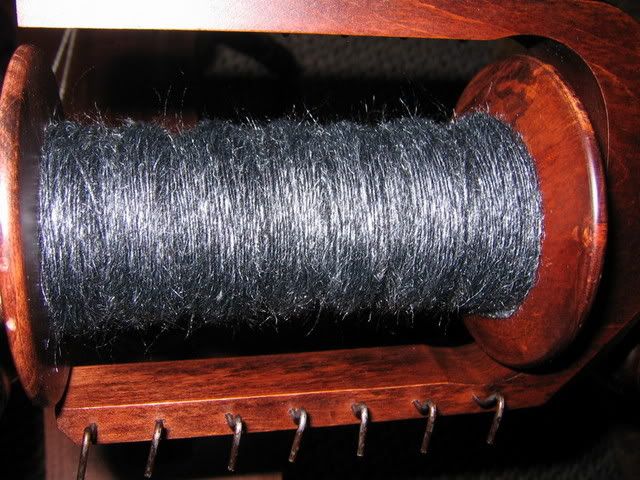 So many pretties! I need carding equipment so I can do even more. Yeah!