I made this poncho a long while back (there's a couple of progress pics but no finished pics). I used the leftover yarn to make a cute hat for my boy.
So...I like to wear him in a sling when I walk to the coffeeshop and as I was getting ready to go a lady looked at me, laughing a little, and said we were too precious. And that I better have a picture of the ensemble. That set me to thinking, do I have any pics of us like this??? So I went home and took this pic right then in the big bathroom mirror.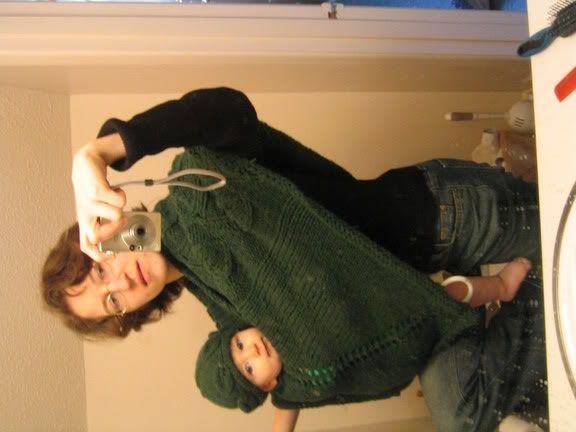 There are leaves on the brim of the hat, and on the side panels of the poncho.
Note the "turtle" face my son is making.