Let me show you what I worked on all last week. They're wrapped now, and I'm going to give them to the victims, err, lucky recipients this Saturday.
This first one is for one friend's 4-yr-old boy.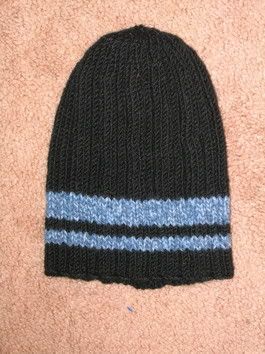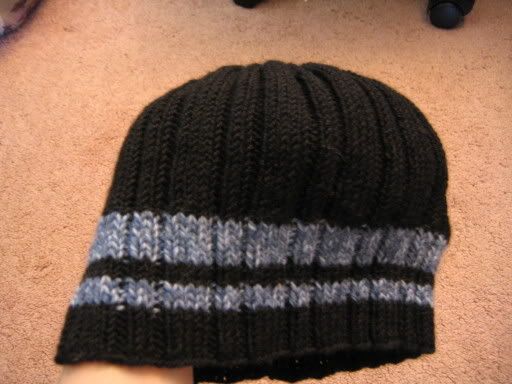 I love this hat. I tried it on everyone (here I am modelling it). It always fit. It fit my baby, it fit me, it fit my friend Dave's extra large cranium.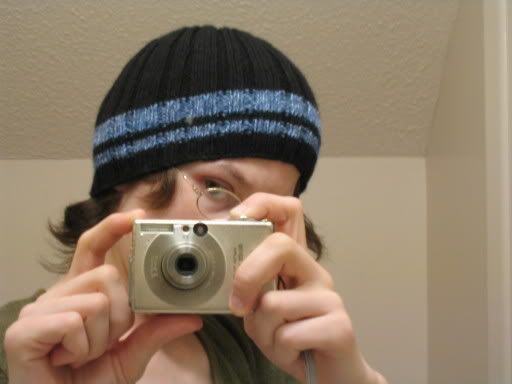 And this one is for my other friend's 4-yr-old daughter. Yes, I did run out of pink. I made it a little shorter to try to avoid a problem and I still ended up having to finish with the black. Because the extra 5 yards of yarn I needed is not worth 6 bucks to me, and I have no other use for pink.
What have we here? Progress pics?? Woo-hoo!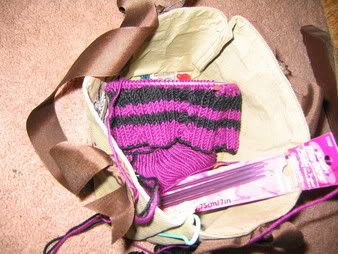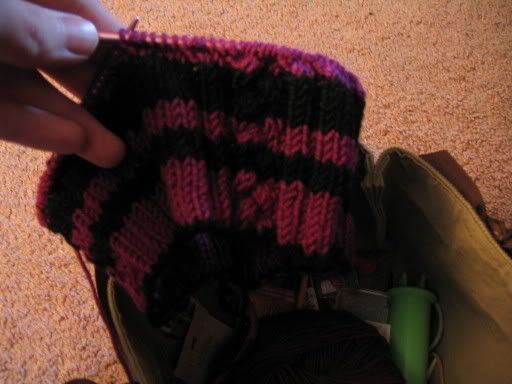 Finished: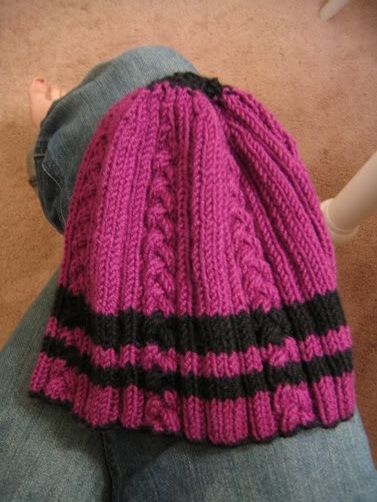 With a ball inside it: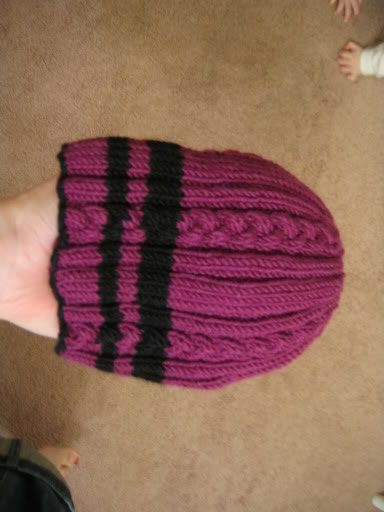 See the ugly black dot?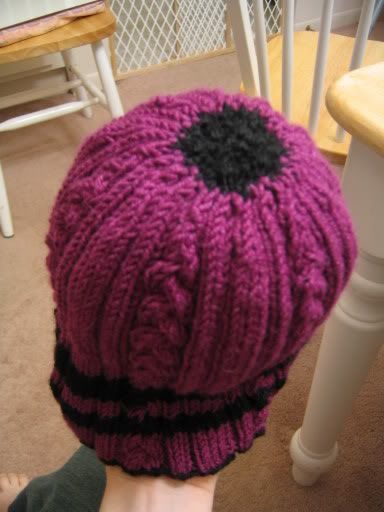 And me in the mirror: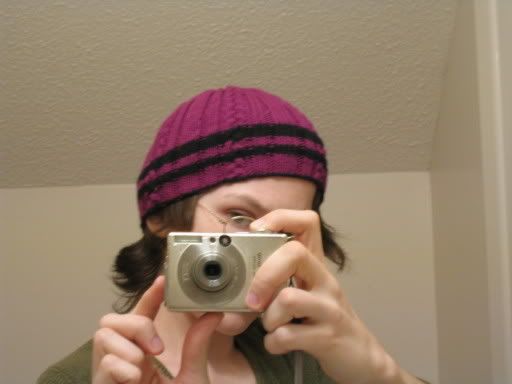 I used this pattern.
That Chocolate's Gone Straight To Your Ribs Hat
I cast on with 120 (132 for the cabled one, but I would only use 110 in the future) and I started with #6 needles and moved to #7 at the colorwork. I think 120 works fine for anyone's hat, but it's so stretchy I would save myself some trouble and just cast on 100 for a child's hat next time and only 110 even for a grown man. The blue stripes were with Paton's Merino, but the rest is Peru DK Luxury.
Did I mention that this is now my favorite hat pattern?
I used Peru DK Luxury yarn (luvluvluvluvluvluv this yarn!) which is apparently only available at A.C.Moore.
I looked it up like crazy online, and even the supposed manufacturer (I got the manufacturer name from the A.C.Moore website since it wasn't even on the label) did not list this yarn on their website.
When oh when will they get more of the black in? I
need
it!