Dear Knitters,
I am pleased to announce that I finally finished the baby legwarmers. And they are every bit as cute as I had hoped they would be. Let's look at the pics!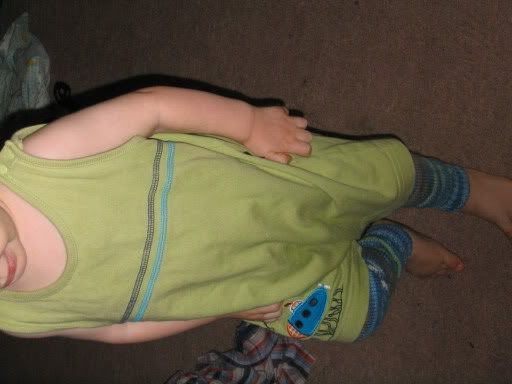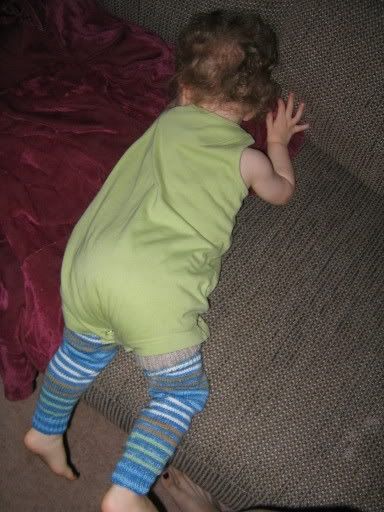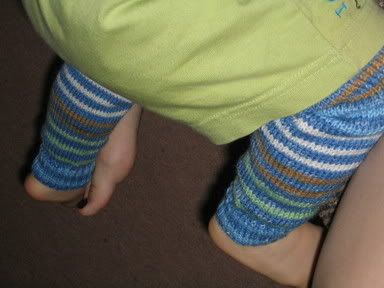 Sorry they're not very good pics, but he would not sit still for anything! Since he kept trying to climb me it was hard to get anything but closeups.
These are pretty easy btw, if you like knitting socks at all. Just cast on the number of stitches you would for an ankle (I did 60) and knit for about the length of thigh you want to cover. Then decrease a few stitches every 10-15 rows. You should decrease 12-15 stitches in all, and then do some ribbing at the ankle to keep it from rolling. I used a smaller needle for the thigh ribbing but I kept it on the bigger needle for the ankle.
Thanks for looking!
Lystessa