This will be the one to break the computer. Homemade yarn pr0n to follow (does that sound kind of dirty to you)?
Wool dyed with Red Wine & Instant Coffee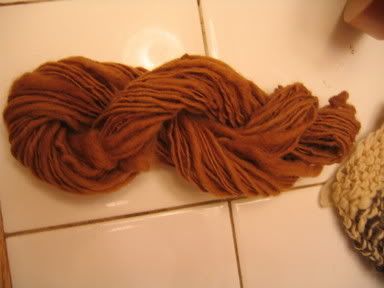 Early tries knitted up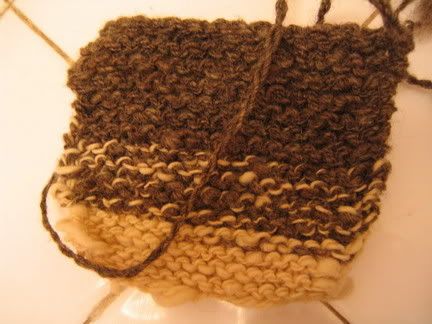 Purple Wool Dyed - see the following pics to see it spun

Purple Wool carded and spun with Silk Flecks
Purple spun Thick & Thin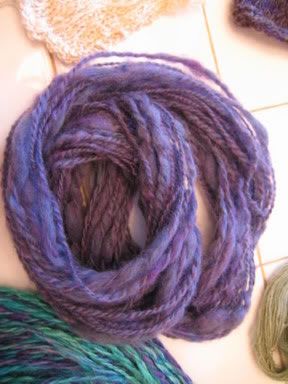 Another shot of Purple Thick & Thin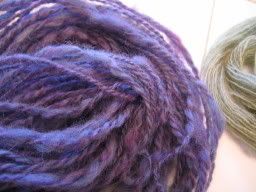 Heathered Green - Looked crappy until I spun it.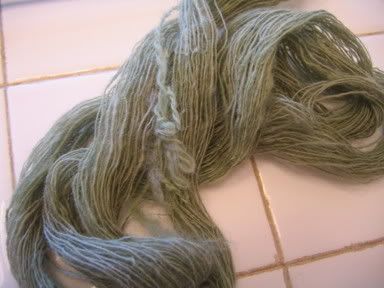 Coarse Alpaca - Felt like spinning human hair!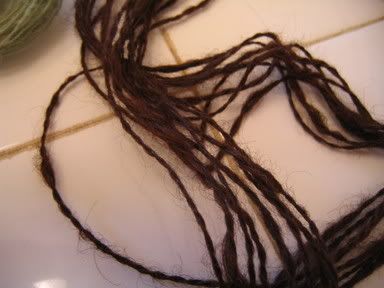 Blended Natural Wool & Purple Roving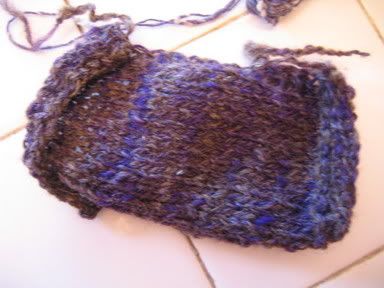 Cotton & Silk Flecks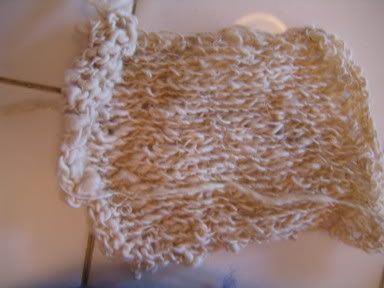 Blackberry Dyed Wool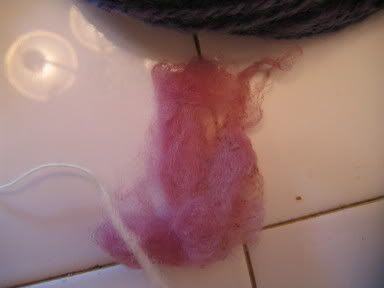 My Fave! Merino/Alpaca/Silk blend I got from
Winderwood Farm eBay Store
. I loved the colors and it feels absolutely amazing. I could roll in it all day.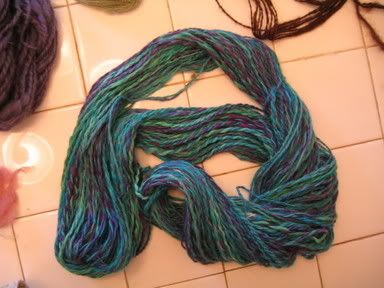 With Camera Flash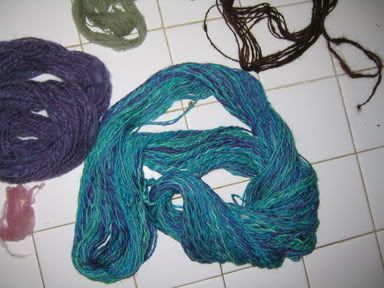 Closeup (Work for the camera, baby!)
Sorry, not feeling too wordy anymore, heh!
Lystessa