I've been watching this beauty slowly unfurl for days. The day before yesterday it was a narrow green caterpillar peeking out of the sepals. Yesterday it was a narrow pale green tube.
This morning it was a limp, dangling thing. I've peeked at it intermittently all day and then all of a sudden this evening it was this fresh, perfect blossom.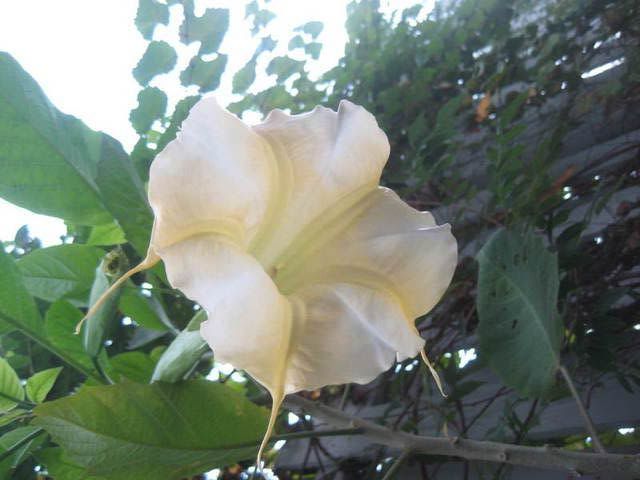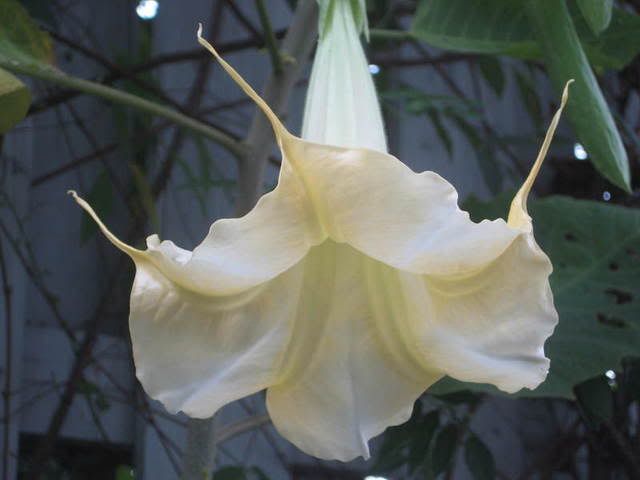 Incidentally, it is a brugmansia (or Angel's Trumpet). The sap or juice from any part of this plant is toxic, but the flowers are intensely fragrant in addition to being delicately beautiful.