Ooh, something shiny! Mine!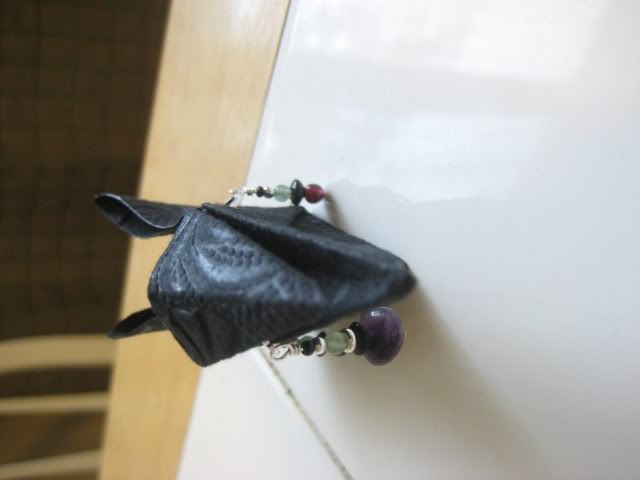 Sometimes I forget to take pictures of the pretty things I make before I give them away, but this time I remembered. I think I like this origami presentation, don't you? I had the idea the other day and just started going with it. It just makes it kind of impossible to write in pertinent details, like materials and recommended needle size.
I have some knitting pictures I need to catch up, but I don't have time to do it right now.