....and new attitude.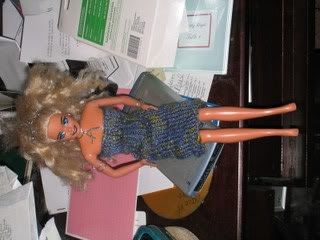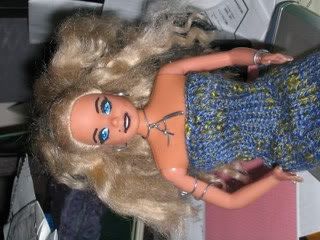 It's quite a change, huh?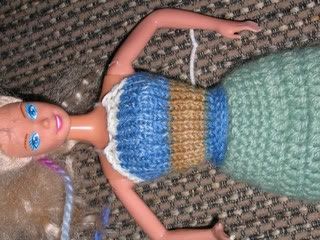 I got this idea while taking the luxury bath (husbando took the baby so I could bathe without hearing screaming or having to hurry because el husbando was late for work, etc). I wanted to punk/goth out the barbie. I really wanted to paint her so it would be permanent, but now I'm thinking that makeup really is the better idea because I am awful at getting the black where I want it to go! And I can change it out later.
But I do feel really brilliant for coming up with the jewelry. I kinda wish I had made her hoops even bigger (they're molded around US #10's).
Also, that's not my desk, it is the man's desk. My desk is relatively clean, as far as horizontal surfaces go in this household. I left Barbie there to greet husbando when he returned from his warhammer game (where he used my dicebag! Ha!).